2018/12/1 Business Alliance with Fuji Micra Inc.
We conclusion of business alliance with Fuji Micra Co., Ltd. (headquarter: Fujinomiya City, Shizuoka , hereinafter referred to as Micra), for the promotion of non-clinical study using experimental pigs. Micra is company which breeding and selling the smallest pigs for laboratory use in Japan. Micra developed an ultra-mini pig "MicrominiPig" that weighs less than 10 kg even at 6 months of age, and succeeded in immobilizing it in domestic breeding and currently sell to university research institutions and medical device / pharmaceutical manufacturers.
 On the other hand, in the current scene of medical device and drug development, conduct studys with large animals that are more closer to humans is required for improve the accuracy of non-clinical animal experiments that have so far been mostly conducted in rodents such as mouse and rats. However, facilities, technicians, and cost issues are obstacles to large animal studying.  
 Therefore, as part of strengthening the development support business of researchers and manufacturers which is our mission, we have established a Non-clinical study promotion business to support the implementation of large animal studys using "microminipig" through a business alliance with Micra. With this alliance can:                       
study coordination based on japanese network.
To be entrusted with animal management before, during and after, animal studying.
Priority supply of "MicrominiPig ", one of world's smallest micro pig made in japan.
We will continue to strive for aiming contribute to society through "clinical innovation".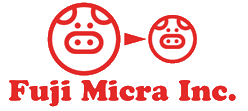 Fuji Micra Co., Ltd.(https://www.fujimicra.co.jp/)
Related page :
Non-clinical study promotion business